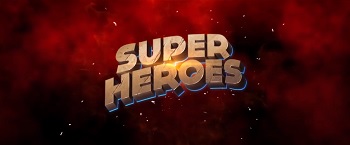 Super Heroes is the latest game that was announced by Yggdrasil Gaming.
The players that will try it out, once it comes out, will discover that its theme is inspired by the developer's own team of super heroes, so it's not a branded title that borrows from a comic book.
Yggdrasil decided to use its own team of heroes, and they've let us know what their names are so far. They've also announced the kind of impressive features that will be made available in this game, once it is released. The date of release was set for October 24.
What We Love
While the graphics of Super Heroes are hidden to us so far, based on the trailer that was released we do know how the actual main characters will look like, and they seem to indicate a high quality design, with an inspiration that appears to come from Japanese anime or some video game.
Each of the six was very well crafted, has his own suit and some kind of signature color for his suit.
There are three men and three women in this team. The names of the super heroes have been announced as well, and they are Tesla, Mirage, Hopper, Knox, Trance and Raven. They are described in different ways, from mischievous, to mesmerizing, hectic or super-charged, and that should probably give us a clue as to what they will be able to do.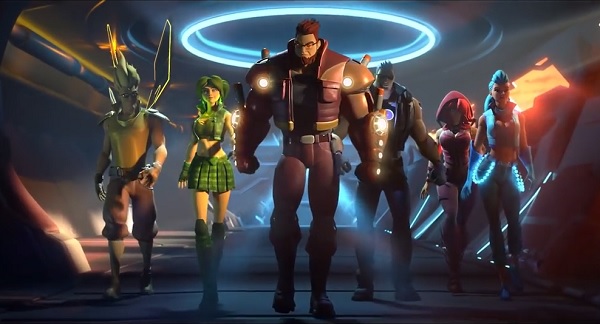 Apparently, these six heroes are here to save the day, as our planet is in danger. As you play the game, you will have one or more super heroes pop up and help out with their abilities.
If there is more than one hero present, then their powers will mix and overlap, giving you combinations between then (guaranteed wins with multipliers, or wild reels and random wilds together, etc).
One of the six feature is the random wild, which I suppose will place these feature icons on the reels, and with a bit of luck they will be useful to you. Another one is the mystery win, which is supposed to give you an instant prize, picked at random. The third one is the possibility of triggering free spins.
Wild reels are another possible feature, and they should be even more useful than the random wilds. Multipliers are also mentioned, which could mean higher payouts during certain spins. Finally, sometimes you will simply be given guaranteed wins, as the game will change certain symbols to create them for you.
What We Do Not Like
You can't complain about something you haven't seen or tested yet, so I can't wait for the slot to be released, so I can try it out.
Worth Playing?
By the looks of it, it's a big bet from Yggdrasil Gaming, and I hope it will be a fun experience.
T&Cs Apply 18+