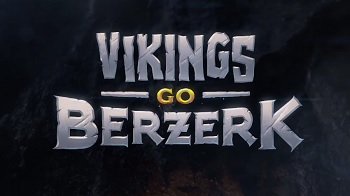 Vikings Go Berzerk has a story where Viking warriors travelling on longboats are fighting against the Sirens that are trying to lure them to their deaths.
This game is the sequel to another popular slot machine, also from Yggdrasil Gaming, called Vikings Go Wild, where the fight was against a huge sea snake monster.
Certain improvements have been made in this game, and we now have a slot machine which looks even better than its predecessor, while keeping much of the same style of graphics.
The Siren is visible in the symbol that appears scattered. The wild symbol has a logo to represent it. The regular symbols include the four different Vikings, which have backgrounds colored in green, red, blue and purple. Last ones on the list are the coins, made out of materials like copper, silver or gold.
Developer
With a name that's inspired by the Scandinavian mythology, it seems very appropriate for this developer to offer a Viking themed game.
Yggdrasil is a Maltese company, but with Nordic origins, which was created in 2013. In these few short years, it has created a decent collection of slots, games which inspire thanks to the graphics they use, as well as the features that are rarely standard.
How To Play It
You don't do anything about the lines, there will always be 25 active, and they will always need 25 coins to be part of the bet as a result. Your only betting option is the coin value, which you can take from the minimum of $0.01, up to the maximum possible in the game.
The game has reels which don't come in regular sizes, being taller than usual. The 5 reels have 4 symbols each, while most games will have only 3. The design quality is excellent, and it's actually one of the strengths of this game.

T&Cs Apply 18+
Special Features
The feature that I found easiest to explain is the wild symbol. A wild logo represents it, same as in many other slot machines. The game uses it whenever its position allows it to act as a substitute for some other icon that would be useful there.
With its help, you will often get more winning combinations formed. Wilds are not useful if scatters need their help, but the regular symbols will be able to take advantage of their presence.
You can also take advantage of the scattered Sirens when they show up, but they have to be present in at least three positions. At that point, the free spins will start off, and you will get Viking symbols which are fighting Sirens whenever they appear. Viking symbols which are victorious will be turned into wilds.
There is a Rage Meter as well present, one for each type of Viking, and it fills up in the base game or the free spins, whenever you get Viking symbols. Once filled up, 7 free spins will be activated, where the Viking in question is berserk and always turns into a wild when fighting the Siren.
Maximum Payouts
I expect the prizes of the game not to be very high, but for the average RTP to make up for it. The rich features should be able to help out, even if winning combinations don't offer much.
Summary
I expect Vikings Go Berzerk to be a favorite for me, and for a lot of other players, just like Vikings Go Wild was a year ago.
T&Cs Apply 18+