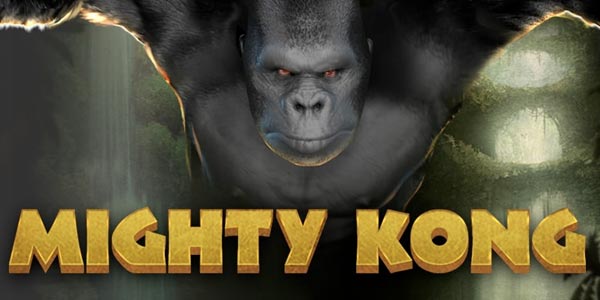 From Mighty Kong, the player will get a design inspired by one of the popular stories of the 20th century, part of multiple movies, comic books and even video games.
The story of King Kong, an ape like monster that's captured on an island and taken to civilization, has always made for great entertainment, and it seems that Topgame decided to have a go at it as well.
There are other similarly themed slot machines out there, even official ones which have the blessing of the movie studio. The jungle is shown all around the reel area, while on them you will get images of yellow Royals and of various characters that either capture or transport Kong to civilization.
Developer
Topgame was established in 2007, and since then they've created over 100 slot machines for their players. They don't shy away from the classic slot machine, and they have a big collection of such titles, but they also design some very good modern titles when they want to, and Mighty Kong is an example of what they can create.
How To Play It
Some aspects of the wager are customizable, while others are fixed. The fixed element is the number of lines, 50 being active each round. The part that you customize is the number of coins and their value. They are worth at most $0.50, and with up to 10 per line, your wager can reach $250 for all of them, using 500 coins.
The various characters which are chosen for the symbols of Mighty Kong might not make sense to you if you don't know the story, but the real problem is the collection of yellow poker icons, which are kind of boring. Most of the character symbols look like oil paintings, in the way they were drawn and colored.

T&Cs Apply 18+
Special Features
While you can get wild symbols on all the reels of the game, only the 3rd column has the power to turn it into an expanding feature. Have it land there, and the wild will take over the entire reel, provided that it can deliver a win to you by doing this. If not, it will remain in its original position.
Kong was picked for the scatter's image, the symbol that you will use to gain entrance into the free spins feature. With three Kong symbols visible anywhere, you will be offered a choice, between four different options.
You can choose 5 spins with 8x multipliers, 8 spins with 5x multipliers, 13 spins with 3x multipliers, or 40 free spins with a 1x multiplier (the base game payouts apply here). If you get another set of 3+ Kong symbols, you retrigger the free spins, in the form that you picked initially.
Maximum Payouts
With a 1,000x payout offered through the Redhead Lady symbol, you can expect wins of up to $5,000 normally. Depending on the multiplier that you choose during free spins, you can win up to $40,000 during those rounds.
Summary
It's a King Kong themed slot, but not an officially licensed one. It comes with an average design and some interesting features, with high multipliers at certain points.
T&Cs Apply 18+