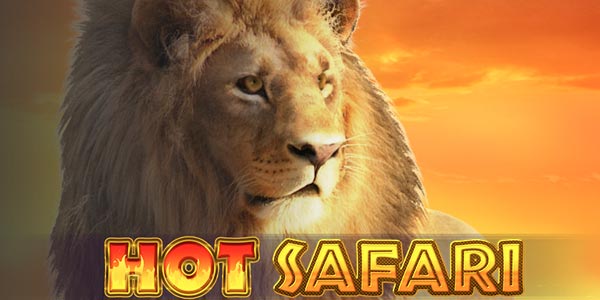 Taking the player to Africa, Hot Safari chooses to focus on many of the animals that you're going to find there. The continent is home to a large number of species, many of them quite dangerous, and the slot machine chooses to show off at least some of them to you.
The savanna is presented in the background, at dawn apparently, with images of the tall grass and of orange skies used to show it off.
The paytable starts off rather badly with its poker card icons, since they have no connection to Africa. The other half of the paytable has images of meerkats, of antelopes, zebras, rhinos, elephants, lions and baboons though, so it partially makes up for that.
Developer
We're looking at a Topgame designed slot machine, the company behind it having about a decade worth of experience, enough to insure that they can create a good game when they want to. I looked long and hard at the games they've put out so far, and I have to say that I found quite a few that I enjoyed.
In some cases it was the quality of the design (Dragon Kingdom, Beowulf, etc), in others it was the theme they went with (Cool Stone Age, Ducks N Eggs, etc), but more often than not there was something to like there.
How To Play It
With the 25 active lines present in the game, you have to use at least 25 coins per spin. You can increase the bet up to 250 coins per spin though, if you choose to have the maximum bet of 10 coins per line.
Those coins have values of their own, which you can change, the range you're working with being between $0.01 and $0.50. The result is a total bet that goes up to $125.
The game has a good design, I have no problem with most of its symbols, but there are a couple that do seem annoying, and of course I'm talking about the Royals. The rest of the design feels quite appropriate for the task at hand.

T&Cs Apply 18+
Special Features
The game can be classified as having 5+1 reels, since there is an extra one placed on the right side of the screen, which spins at the same time as the main group of five. The 6th reel is going to be used to give you a multiplier, between 1x and 10x, which will be applied to any wins that you might land that round.
Among the symbols offered in the game, you will find the Wild, the symbol which has the lion's head as its image. A combo of five lions can deliver a payout of 400x, which is about the highest amount you can land in this game.
Should you get five lion symbols on the middle positions of all five reels, the game will expand them and you will have 25 winning combinations at the same time. Add to this a multiplier of 10x on the 6th reel, and you could be landing a payout of 100,000x.
There is also the Baboon, as another feature that you can use. A symbol which is considered a scatter, it triggers 10 spins for free, if you have a minimum of three in view.
Maximum Payouts
As I've mentioned before, payouts of 100,000x are possible here, which could mean up to $500,000 cash.
Summary
Hot Safari might not dazzle you with its choice of theme, or even with its implementation, but I for one did enjoy it and its features.
T&Cs Apply 18+