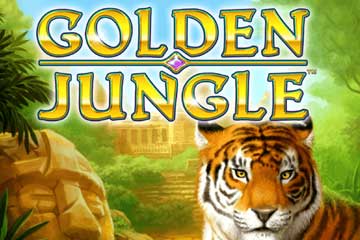 While every other game with this theme will take you to an African or South American jungle, IGT decided to make this a slot which gets inspiration from India, one of the biggest Asian countries.
The idea of a temple filled with treasures that is found in a jungle is far from new, every continent seems to have a few of these, but there is a certain influence from India to the game, and so the objects hidden inside are mostly related to their culture.
The jungle is not that visible to be honest, mostly in the few trees shown in the background and in the tiger wild.
The three feature symbols are with the Gold Buddha, with the Tiger wild and the Archway Scatter. Next, the game has for you images of a Rajah's turban, a Golden Elephant statue, a jewelry box, a necklace, dagger, gold cup, three gemstone broaches, a mirror and a bracelet.
Developer
IGT, as one of the big names of the online and offline casino markets, has continued to release great slot machines, and they have at least one new title each month.
Among the great new slots they've announced lately I would include Goldify, Dragons Temple and Silent Movie. There are certain aspects of game development that they do better than others, and I mainly mean the feature section, which tends to be pretty great, often times innovative.
How To Play It
With 5 reels of 4 symbols each used, there is plenty of room for paylines to form on, and so the game has 50 of them active all the time. The bets need to have 50 coins in them at all times, and the only decision you have to make will concern the line bet/coin value, which seems to start from $1 and go up from there.
It's a jungle themed game, with an Indian influence which is visible in the jewelry and the objects that have been placed on the reels as symbols. It looks good enough, a bit exotic among the similar jungle themed slots, but it's not different enough from the rest of the category.

T&Cs Apply 18+
Special Features
One of the things that I think you need to know is the fact that you will be collecting certain symbols when they appear. Each reel has a section at the top, with four empty spots, where Gold Buddha symbols are collected when they appear in their column.
Once you get all four Gold Buddha icons collected and placed in that section, you will have the reel entirely wild for the duration of the next three spins.
Wild symbols have Tigers in them and they are used as replacements, but also as icons in their own combinations. Payouts of 2,000 coins are mentioned as possible thanks to their presence. As wilds, they're not going to be of help with the scatter or Gold Buddha icons.
The Archway is the one that is going to appear scattered, and which you need in a minimum of three positions to get the free spins going.
Depending on the number of triggering symbols, you will have three choices to make, of a number of spins and of the number of wild reels that will be present. You get anywhere between 2 and 75 free spins in this game. The number of wild reels can be between 1 and 3.
Maximum Payouts
A payout of 2,000 coins is the highest reward that you can get from a single combo, and it's the Tiger wild that can form it for you.
Summary
Golden Jungle has a pretty good design to offer, a theme that is somewhat different from others, and a couple of features that have also been tweaked to look more appealing than in the regular slot machine.
T&Cs Apply 18+